Caramel Frappuccino Flavor Bulk E-Liquid/Vape Juice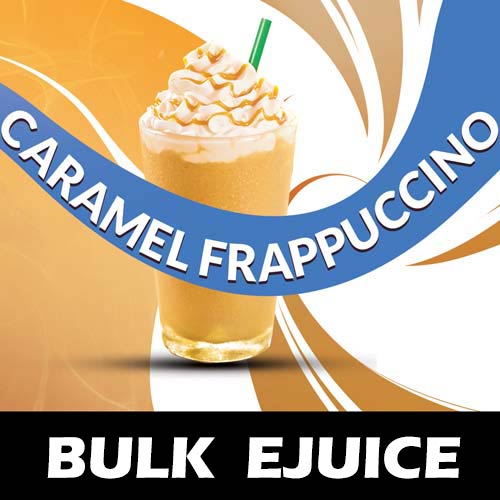 Save on Caramel Frappuccino flavor e-liquid by buying in bulk at wholesale price. Less packaging cost and less time spent packing into smaller bottles allows the price point to be dropped to near wholesale level.
Right from the recipe of one of your favorite iced coffees, vaping this flavor will bring you back to the fireplace on a cold night. Caramel Frappuccino vape juice taste like roasted coffee beans in a rich mocha flavor topped with caramel syrup and whipped cream to make it truly special and tasty ejuice. Kick your shoes off, snuggle up and vape with that special someone by the fire. Treat yourself to this delicious Frappuccino E Juice!
Caramel Frappuccino vape juice available in your choice of VG/PG ratio, your choice of nicotine level (ranging from 0mg to 24mg), in large bulk quantity bottle sizes (120ml, 250ml, and 500ml)
Save even more at CENTRAL VAPORS! Get 10% off your order when you use promo code VAPECHEAP at checkout!
---