Peaches and Cream Flavor Bulk E-Liquid/Vape Juice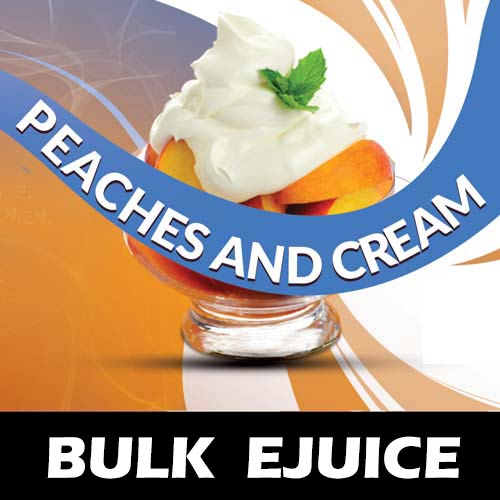 Save on Peaches and Cream flavor e-liquid by buying in bulk at wholesale price. Less packaging cost and less time spent packing into smaller bottles allows the price point to be dropped to near wholesale level.
Our one of a kind vape liquid mixture of the these two flavors is a must have for any e-juice collection, fresh peach flavor folded into a rich sweet cream.
Peaches and Cream vape juice available in your choice of VG/PG ratio, your choice of nicotine level (ranging from 0mg to 24mg), in large bulk quantity bottle sizes (120ml, 250ml, and 500ml)
Save even more at CENTRAL VAPORS! Get 10% off your order when you use promo code VAPECHEAP at checkout!
---