Zebra Gum Flavor Bulk E-Liquid/Vape Juice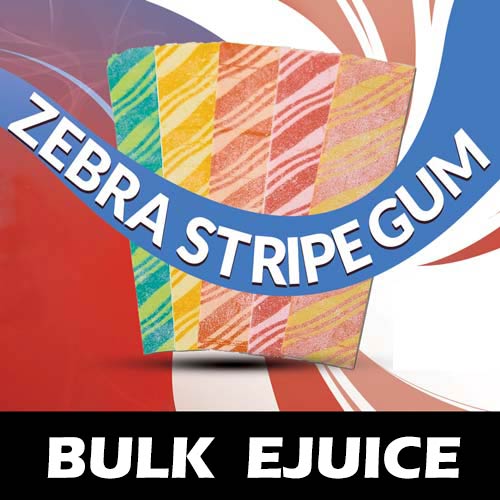 Save on Zebra Gum flavor e-liquid by buying in bulk at wholesale price. Less packaging cost and less time spent packing into smaller bottles allows the price point to be dropped to near wholesale level.
A mouth watering burst of fruity flavor, Zebra Gum vape liquid is a tasty mix of Cherry, lemon, orange, mixed fruit, and lime.
Zebra Gum vape juice available in your choice of VG/PG ratio, your choice of nicotine level (ranging from 0mg to 24mg), in large bulk quantity bottle sizes (120ml, 250ml, and 500ml)
Save even more at CENTRAL VAPORS! Get 10% off your order when you use promo code VAPECHEAP at checkout!
---